Popular Posts
No.of pages : 124(epub version) Print length : 180 pages Publisher : Maysun in C Published on : December 31st, 2014 Genre : Children...

Paperback:  231 pages Publisher:  Grapevine Publishing  Release date: December, 2012 Language:  English Genre: Young-Adult, Tru...

  No.of pages : 336   Publisher : Leadstart corp   Published on : January 1 2013  Genre : Fiction   Book links : Goodreads   Amazon...

The book was received as part of Reviewers Programme on The Tales Pensieve . Paperback: 317 pages Publisher: Cactus Publication da...

No.of pages : 98 Publisher : Notion Press Published on : October 23, 2016 Genre :  General fiction Book links : Goodreads   Flipkart ...

No.of pages : 316 Published on : August, 2013 First published : 27th July, 2012 Publisher : Niyogi books Genre : Science fiction/politi...

Print Length: 188 pages Genre: General Science Publisher: CreateSpace Release Date: June 4, 2013 Book Description: 'Li...

No. of pages : 165 Published on : November 22, 2017 Book links : Goodreads   Amazon   Website Author links : Goodreads   Website   Twi...

No.of pages : 200 Published on : January 1st 2017 Publisher : The positivee media Book links : Goodreads   Amazon Author links : Goo...

Blog Archive

Friday, December 18, 2015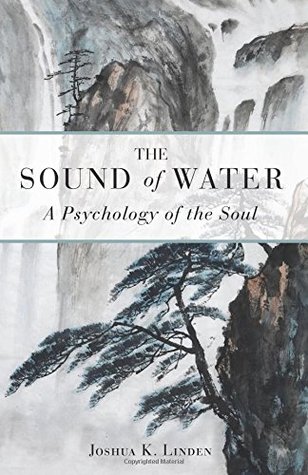 Paperback :
144 pages
Published on:
December 30th, 2014
Publisher:
Turning stone
Genre :
Self-help, Motivational
Book Links :
Amazon
Barnes & Noble
Author Links :
Goodreads
Website
About the book
After a lifetime of living, Joshua K. Linden heard the sound of water in a whole new way. The mesmerizing, meditative sound resonated so deeply within his soul that it propelled him on a seven year journey of reflection: on soul, ego, and our place within the web of life.
What he has discovered during his journey is suffering is a result of the battle between the ego and the Soul. The ego wants to plan and create a future whereas the Soul needs to express itself in the present. If one is truthful, eventually one awakens to the fact that the body will die, and that the future in this dimension is limited. The Sound of Water leads readers to understand it is in their best interest to shed the ego and to live life with the Soul that is eternal.
My take on the book
First of all, i have to thank the author for gifting this wonderful book.The book came to me at the right time.So i din't waste a single day to read this book.Psychology is my favorite subject and i desperately wanted to know what i find inside the book will be helpful for my soul or not.When i began reading the book, i was immediately attracted to the words found in it.For instance, the Introductory notes to the readers, then from the first chapter to the last chapter.I would say, the author's research for seven years didn't go waste.
The book creates peace of mind, i was able to learn so many things such as ego, culture, lost souls vs pure souls, universal laws of mind, social construct, family authorities, etc.I had hard time understanding Ontological Field Theory , thought it was simple.A physics student will be able to understand it as it is , is my humble opinion.The words were crystal clear but the only problem is the hindrance in communication.I have underlined most of my favorite quotes in pencil, you can consider i have been blind all these years and now i feel i woke from coma.My suggestion to the author is why prelude, interlude and postlude cannot be put in as one chapter.It's an imaginary story and the introduction was not necessary.Some of the pages, i just skipped reading after having a glance as i didn't find it very helpful.
The author asked me to say my thoughts on the book pertaining to Hinduism, I would say this book can be read by other religions also unless the author sticks to the words- what is pure soul, what is lost souls.You can quote, there was once a man who had pure soul and list his qualities.Spirituality in general.He need not explain in detail about pure soul just about lost souls.Remove reference to Christianity entirely.Talking about Humanity alone is enough.Empathy for fellow humans is missing in this world.Love, peace and Harmony is missing.Somebody is selfish, these three cannot be attained.Selfish persons are also lost souls is what I mean.
We see many beggars(old and young) on the street, orphanage children and old age, disabled people, the question I want to ask is do they all have love and peace of mind.So do we.Love and peace of mind fluctuates now and then according to time, place and situations.There are lakhs of people who have wealth to support the above people and uplift their spirit but everyone wants love, peace and harmony only with their family,friends, neighbors and acquaintances.This is an unhealthy culture.There is a bible verse, enjoy as much as you like without sin.I agree to this.Whether people who say proudly they are christians have sinned or not or they just want to enjoy as much they like by sinning.The jungle rule-kill or be killed applies to the world.
My verdict I put my heart and mind in writing this opinion of mine.This is a good book that's enough reason to buy.
Rating 4/5